Love One Another Valentine's Day Church Flyer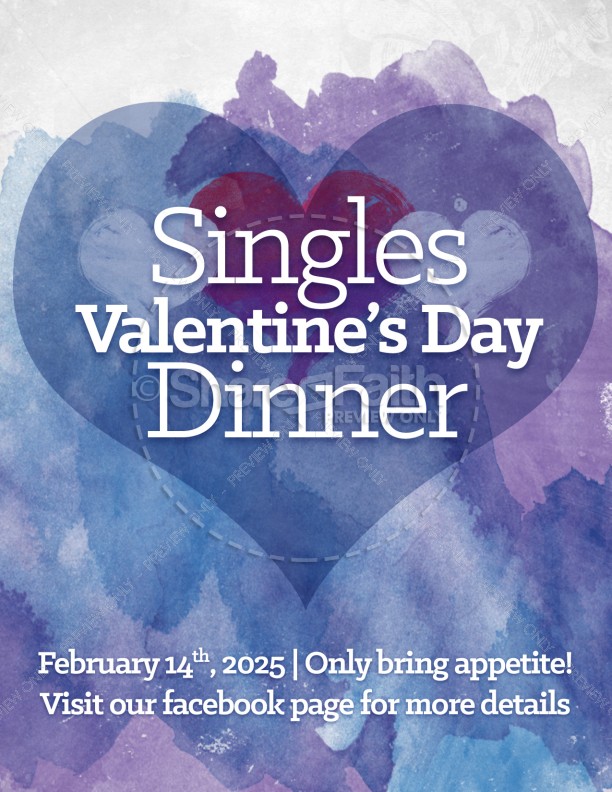 Description: A splash of watercolor in shades of love are the perfect backdrop to announce an upcoming Valentine's Day dinner event for the singles in your church. This fun and lively religious flyer template can be used to announce any upcoming events that host the subject of Christian love.
Fonts Used: Kinic Slab.
More From This Pack: Love One Another Valentine's Day Church Graphics