Womens Conference Flyer Templates for Church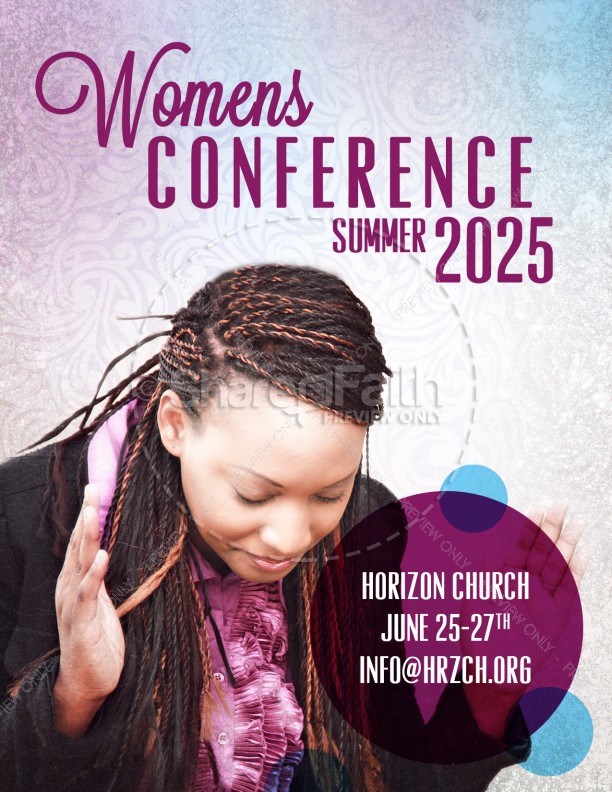 Description: Do you have an upcoming Women's conference you want to advertise? Use this unique flyer template that can easily be edited to fit your own content. This church flyer template is part of our many church flyers we offer. To get the exact same look and feel as our sample, web search for the fonts we listed and install them on your computer prior to opening or editing the file.
Fonts Used: Lavanderia and Vevey.
More From This Pack: Essence of Worship Church Graphics